Neodymium Coupling Magnets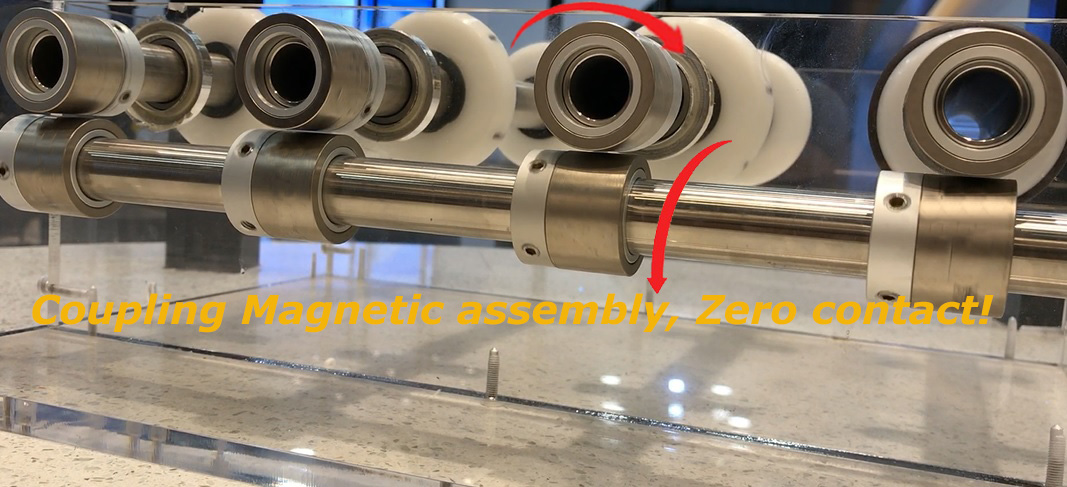 Magnetic coupling is a new kind of coupling,which connects motor and machine by permanent magnetic force.They work in the sealless magnetic drive pumps,which transporting volatile,flammable,explosive and toxic solutions with no leakage. The appearance of Magnetic coupling solved thoroughly the leak problems existed in dynamic sealing of certain mechanical devices. Magneic coupling are widely used in various industries and fields,such as chemical, papermaking,foodstuff, pharmacy,etc.

A magnetic coupling is a device that is capable of transmitting force through space without physical contact. Attractive and repulsive magnetic forces are harnessed to perform work in either a linear or rotary fashion. In its simplest form, a magnetic coupling is comprised of two components: a driver and a follower.
The driver is the portion of the mechanism connected to the prime mover (motor). Through magnetic interaction, the follower reacts to the motion of the driver, resulting in a non-contact transmission of mechanical energy. This non-contact power transmission has multiple benefits, including but not limited to:

•Axial
•Radial
•Angular
According to the type of holes installed in the classification, can be divided into the following:

• Unthreaded Hole Type
• Axial Hole Type
• Flange Type

Magnetic couplings are capable of transmitting forces both linearly and rotationally. Consequently, in addition to selecting the Class of coupling required (synchronous, eddy current, or hysteresis), the coupling type also needs to be specified. Two Types of couplings exist:
• Type 1 – Torque
• Type 2 – Linear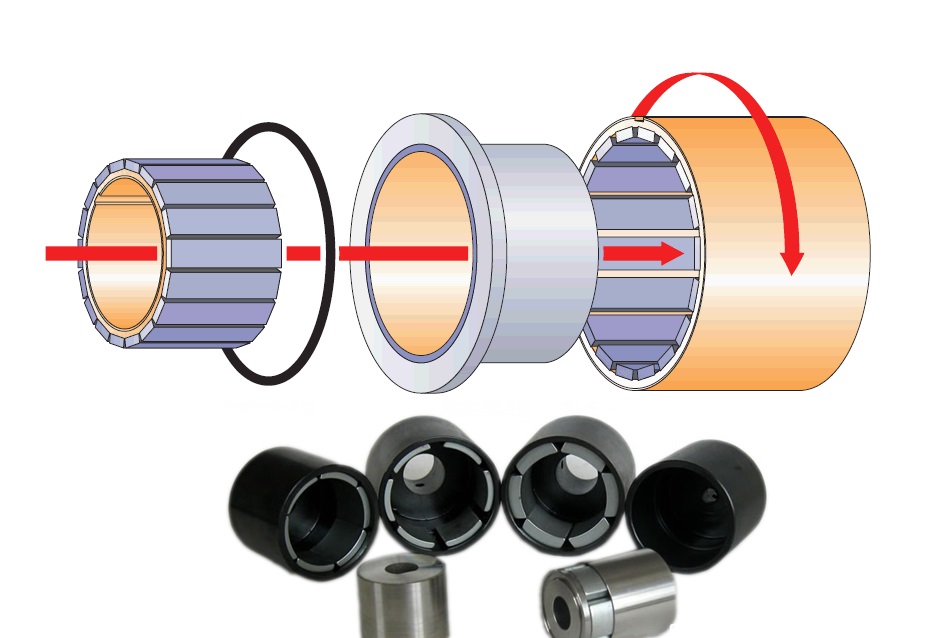 Disc Magnetic Couplings, Magnetic Motor Couplings, Axial Radial Angular Magnetic Shaft Couplings, Asynchronous Magnetic Pump Coupling, Magnetic Coupling System, Magnetic Drive Couplers
Disc Magnetic Couplings Magnetic couplings offer a non-contact transfer of torque. They are typically used in pumps for seal-less applications; keeping corrosive, toxic, or flammable liquids from escaping into the atmosphere.
Simple Concept: Opposite Poles Attract.

This attraction is how we transmit torque from one magnetic hub to another. By driving one magnetic hub, torque is transmitted magnetically to the other magnetic hub. This can be done through the air or through a non-magnetic containment barrier such as stainless steel or fiberglass, allowing complete isolation of the inner magnetic hub from the outer magnetic hub. There are no contacting parts.

How Disc Couplings Work
Disc type couplings consist of two opposing discs with powerful rare earth magnets. The torque applied to one disc is transferred through an air gap to the other disc. Because of its simple flat design, you can have angular misalignment of up to 3º or parallel misalignment up to ¼" and still transmit nearly full rotational torque. You could also fabricate an inexpensive flat barrier to separate the atmospheres or fluids surrounding the two discs. This is our simplest and most versatile coupling.

Advantages of Disc Type Couplings
No Wearing Parts
Synchronous Design, No Slip at Any Speed
No Physical Contact Between Driving and Driven Parts
Simplifies Containment Barrier
Custom Designs Available

Mechanical shaft seals, which separate the drive motor from chemicals in the metering pump, deteriorate over time and cause leaks. Magnetic couplings enclose the drive shaft in an airtight housing. There are no mechanical seals. Permanent magnets in the coupling's nested rotor system transmit the high drive torque through the coupling enclosure, providing wear-free operation and overload protection.

The airtight, leak-free design makes magnetic couplings an ideal technology for meeting environmental and safety requirements associated with processing the more toxic, aggressive or flammable components used in some polyurethane foam applications.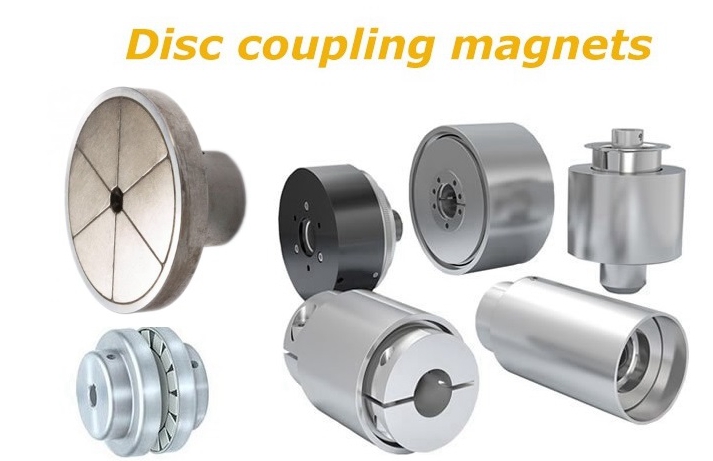 Motor Magnetic Coupling System for Chemical Metering Pump, Asynchronous Magnetic Coupling, Magnetic Drive Couplers, Magnetic Hydraulic Quick Coupling Quick Disconnect Coupling
Motor Magnetic Coupling System China Supplier – Magnetic coupling is a new kind of coupling,which connects motor and machine by permanent magnetic force.They work in the sealless magnetic drive pumps,which transporting volatile,flammable,explosive and toxic solutions with no leakage. The appearance of Magnetic coupling solved thoroughly the leak problems existed in dynamic sealing of certain mechanical devices.Magneic coupling are widely used in various industries and fields,such as chemical,papermaking,foodstuff, pharmacy,and so on. Magnetic coulpling is consist of external rotor,internal rotor and isolating cover. Ichoice company can design and produce different Magnetic couplings according to clients' requests.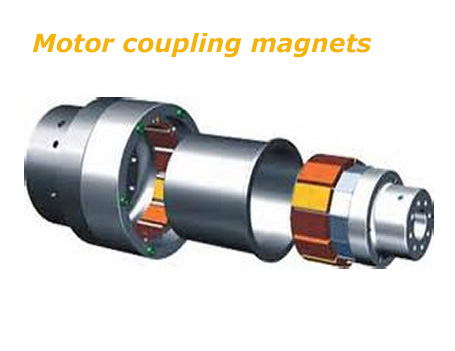 For more details or any inquiry pls contact : info@upmagnet.com
Product Category