Neodymium Countersunk Magnets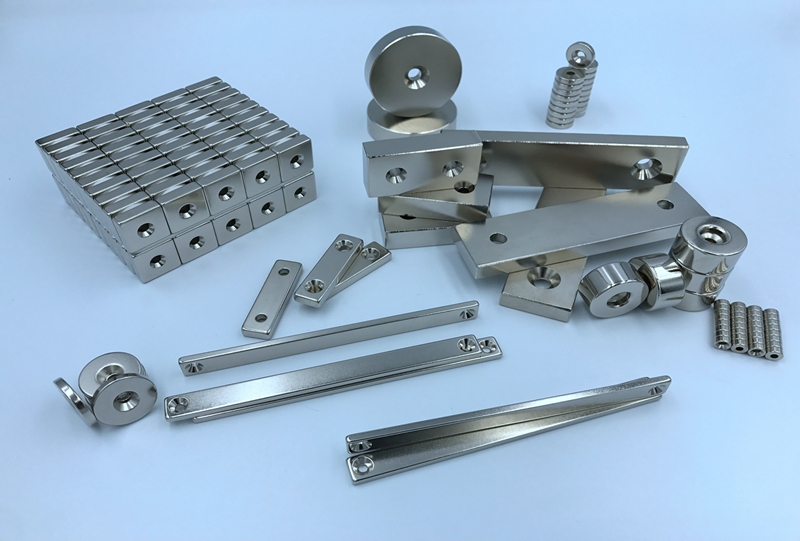 Our super strong neodymium Countersunk magnets range from the grade N35, N38, N52 to N35M,N38M...N35H,N38H...N35SH...The coatings of NicuNi, Zinc and ,Black Epxoy,Gold,Silver etc are available .The countersunk hole that drilled in the middle or other positions to attach it to nonmetallic materials, such as wood or plastic plant. These round magnets can allow the screw's head to reside below, or maybe with the face of the magnet to ensure it doesn't interfere with the magnet's performance.

Neodymium countersunk magnets are widely used for holding applications.

Features include:
• Neodymium magnets are the most powerful commercially produced magnets.
• Neodymium magnets are hard and brittle and may chip or break if dropped.
• Disc Neodymium magnets are magnetized through the thickness or diametrically magnetized.Block Neodymim magnets are magnetized through the thickness or wideth or length.
• Uncoated neodymium magnets may corrode in humid conditions
• Operating temperatures vary among material grades.Usually ranges from 80°C to 220°C. For a comparison of neodymium material grades, please visit our chart of material properties.
• Keep cautious when handling magnetized neodymium magnets, their exceptional magnetic force may cause them to attract to metal (or to each other) so strongly that fingers in their path could prove painful.

Rare Earth countersunk Magnets are divided disc/cylinder shape with countersunk; block shape with one/two/three etc countsunks .Neodymium magnets are the perfect marriage of small size and maximum power or strength.We provide a large variety of Neodymium countersunk magnets in a variety of sizes and with several coatings such as Nickel, zinc or Epoxy etc for protection against corrosion.

Countersunk magnets are available with either pole on the magnetic face so that they can be used as a pair to attract or repel. If you are using two magnets to attract you need to make sure the opposite poles are facing each other as identical poles will repel! Some of their uses include:

• Cabinet making - Typically you'll find countersunk magnets used as invisible closing mechanisms and soft drawer closures.

• DIY - Neodymium magnets can be used to create gate latches, holding doors open and closed, fixing bath panels and creating removable access panels.

• Shop fitting – Magnets are often used in shelving and lighting systems, screens, window displays and signage.

• Regular countersunk magnets are the only suitable choice if you need magnets to work through a gap, while countersunk pot magnets work best when clamped directly against a steel surface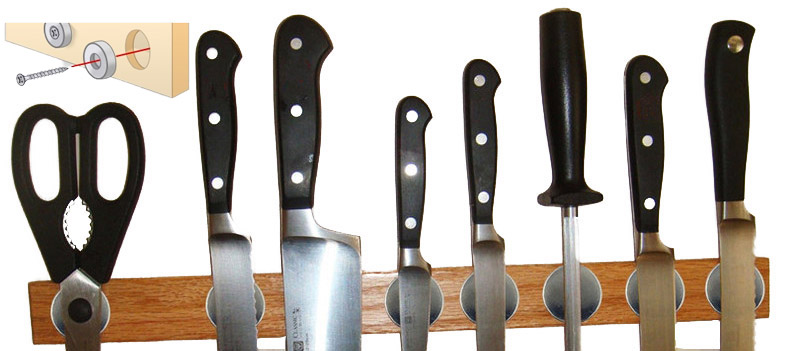 Follow us to choose the right magnets you want :
Available dimensions and tolerance for Disc Magnets/Cylinder Magnets and Block Magnets:


Neodymium Countersunk Magnets: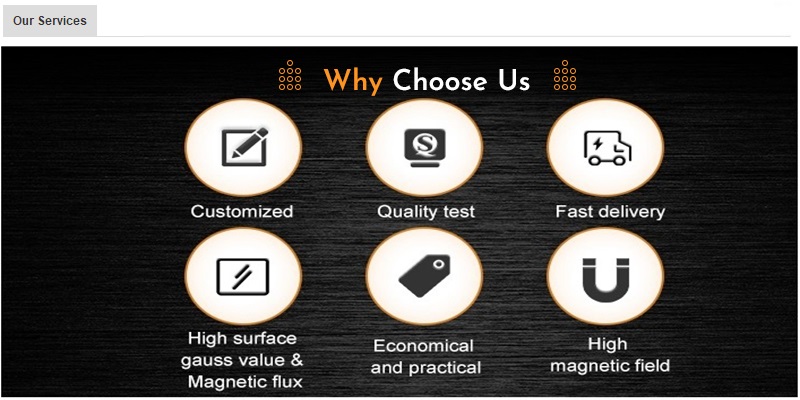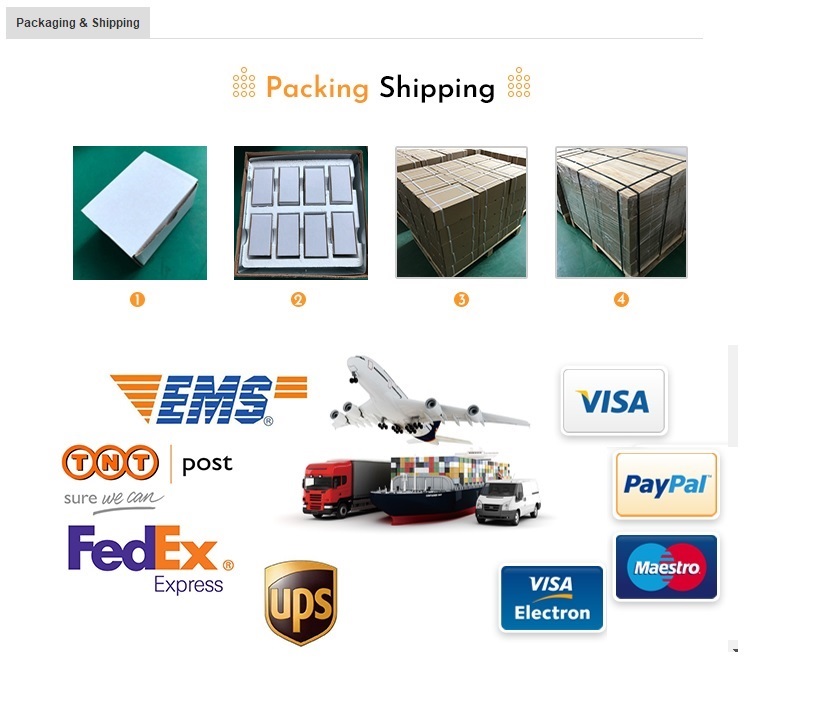 Q1:How long will it take to receive your price quotation?
A1:Usually it takes 1- 2working days.
Q2:What is your lead-time after I place a purchase order?
A2:Usually take 2-3 weeks. If it is needed to make a mould, it may take a little longer.
A3:As we believe the quality is the most important,we will provide the high quality magnet with reasonableprice.
A4:Yes,we have materials in stock to help you to get the samples as soon as we can.
Q5:What information do I need to supply when I have an inquiry ?
A5;If you have any inquiry,please kindly advise the following items:
Dimensions or drawing with tolerances.
Material grade or magnetic properties.
Surface coating(if necessary)
Quantity and delivery terms
Q6:What is normal dimension of your products ?
A6:Our factory have a huge magnets stock list,we will share with you if necessary,all magnets arecustomized as different clients' different use.
Product Category