Neodymium Block Magnets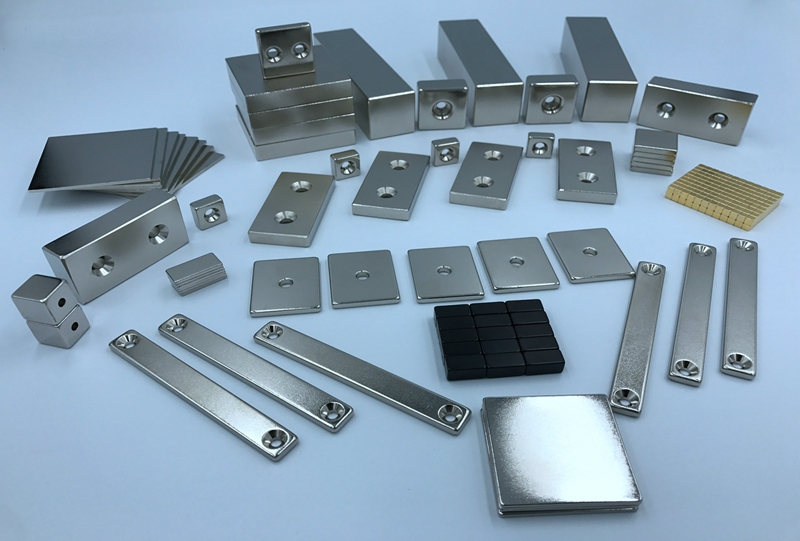 Block Magnets
Block Magnets, Rare Earth Neodymium block magnets, NdFe Blocks, Rectangular Neo Permanent Magnet , Magnetic blocks
UPMAG offers neodymium magnets in square and rectangular block shaped. These neodymium iron boron magnets are widely used for motor, sensor and holding applications.
As usual, we call them magnetic blocks, rectangular neodymium magnets, magnet blocks or neodymium bar magnets, their basic geometric shape is a rectangle. Magnetic blocks are always used in industry or labs, sometime the small magnetic blocks may be used as craft magnets for many hours of enjoyment.
Features include:

• Neodymium magnets are the most powerful commercially produced magnets.
• Neodymium magnets are hard and brittle and may chip or break if dropped.
• UPMAG Neodymium block magnets are magnetized through the thickness.
• Uncoated neodymium magnets may corrode in humid conditions.
• Operating temperatures vary among material grades. For a comparison of neodymium material grades, please visit our chart of material properties.

Rare Earth block rectangle magnets (Neodymium) are among the most powerful permanent magnets available. Our range is suited to a wide range of applications, including magnetic separators in the food industry, flow control systems and water conditioning to name but a few. The multi-purpose Rare Earth blocks are the number one magnet of choice due to the power of today's magnetic alloys. Our neodymium block magnets, also called rare earth block magnets, are offered in several sizes, shapes and grades. They are the best alternative if you require a multipurpose magnet with maximum magnetic strength.

Neodymium blocks are used in many different industries such as design, advertising, engineering, manufacturing, printing, film, science, construction, as well as for multiple commercial and industrial applications. If you require any advice regarding our rare earth neodymium block magnet please contact our sales team.
Follow us to choose the right magnets you want:
Available dimensions and tolerance for Disc Magnets/Cylinder Magnets:

Neodymium Block Magnets: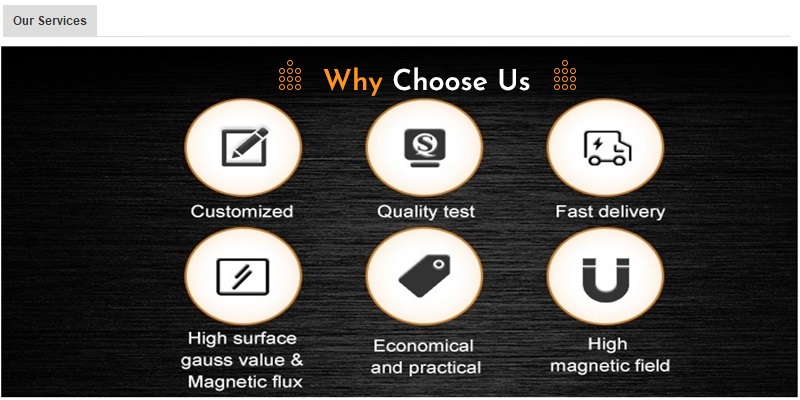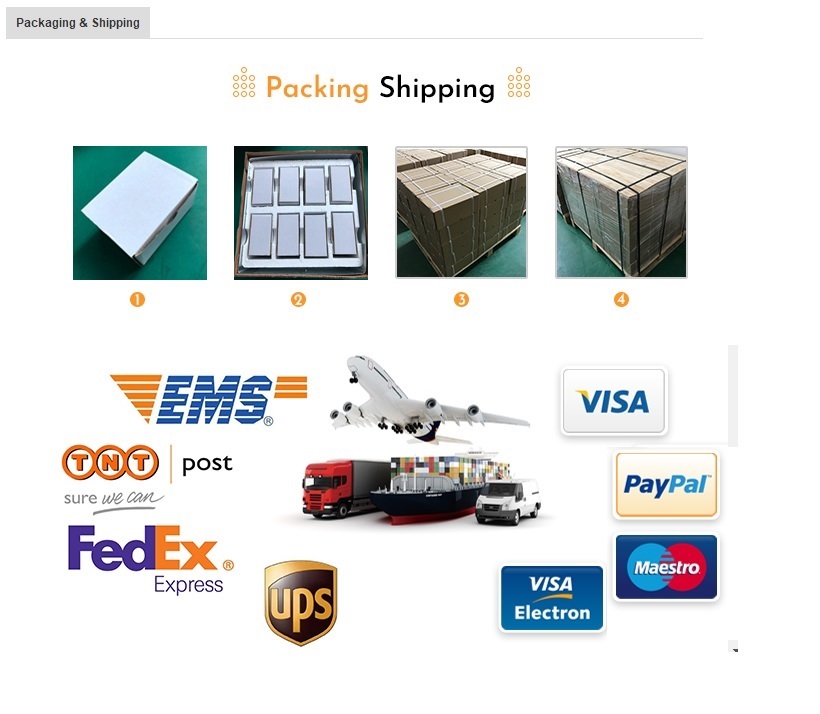 Q1:How long will it take to receive your price quotation?
A1:Usually it takes 1- 2working days.
Q2:What is your lead-time after I place a purchase order?
A2:Usually take 2-3 weeks. If it is needed to make a mould, it may take a little longer.
A3:As we believe the quality is the most important,we will provide the high quality magnet with reasonableprice.
A4:Yes,we have materials in stock to help you to get the samples as soon as we can.
Q5:What information do I need to supply when I have an inquiry ?
A5;If you have any inquiry,please kindly advise the following items:
Dimensions or drawing with tolerances.
Material grade or magnetic properties.
Surface coating(if necessary)
Quantity and delivery terms
Q6:What is normal dimension of your products ?
A6:Our factory have a huge magnets stock list,we will share with you if necessary,all magnets arecustomized as different clients' different use.
Product Category