Neodymium Sewing Magnets
Sew-in Magnets
Sew-in Magnet, Sewing Magnet, Magnetic Snaps, Invisible Hidden Sew-in Magnets
Invisible, soft plastic allows you to easily sew these magnetic snaps into handbags, totes, clutches and more!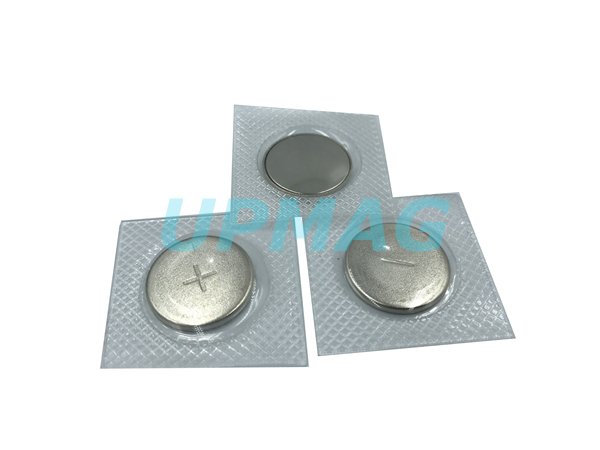 With Invisible Sew-in Magnet Snaps, your finished projects will look cleaner and more professional — and the installation couldn't be easier! These powerful little magnet snaps are encased in soft, pliable plastic that is easy to sew through with no special needle required. They are also flat, so you don't need a zipper foot to sew them into place. You will love the convenience of keeping your purses and handbags closed with the simplicity of this magnetic snap.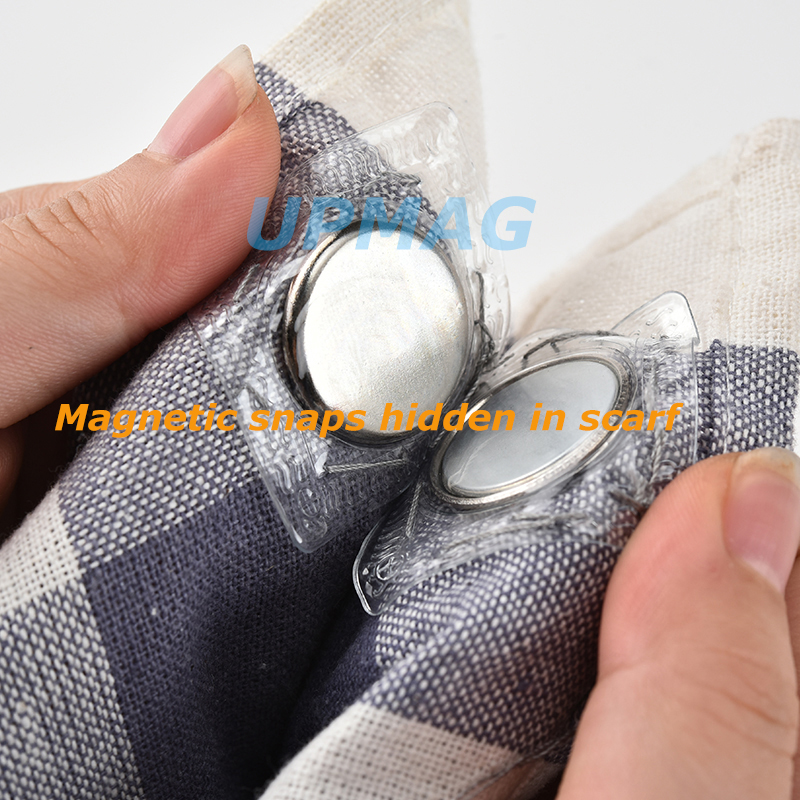 These great Sew-in Magnets are designed especially for sewing into fabrics. Great for purses, clasps, and many other magnetic attachments for clothing and other textiles. These magnets also work great as magnetic clasps in binders, folders and other printed materials. Sew-in magnets are sold in matched pairs. An order quantity two magnets.

For items that are frequently washed, we recommend the plastic cover included on this magnet, which helps protect it from moisture. For items that are infrequently washed, is the same disc magnet without the plastic cover. Machine wash cold, dry on low heat.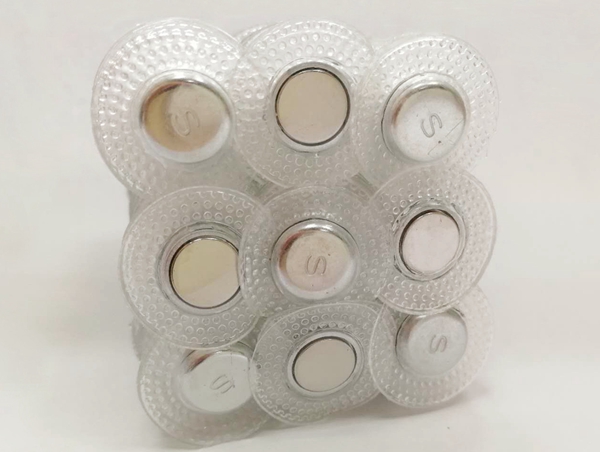 The pair of magnets can be attached to both the side of the finished article. The magnet is marked with a positive and negative sign. The positive sign magnet in our pocket example should be sewn into the flap of the pocket, whereas the negative sign magnet is sewn just opposite the pocket material. Both the positive and negative sign magnets should be faced towards each other. The magnetic force of the strong magnet enables it to pull towards each other through the two intervening layers of fabric.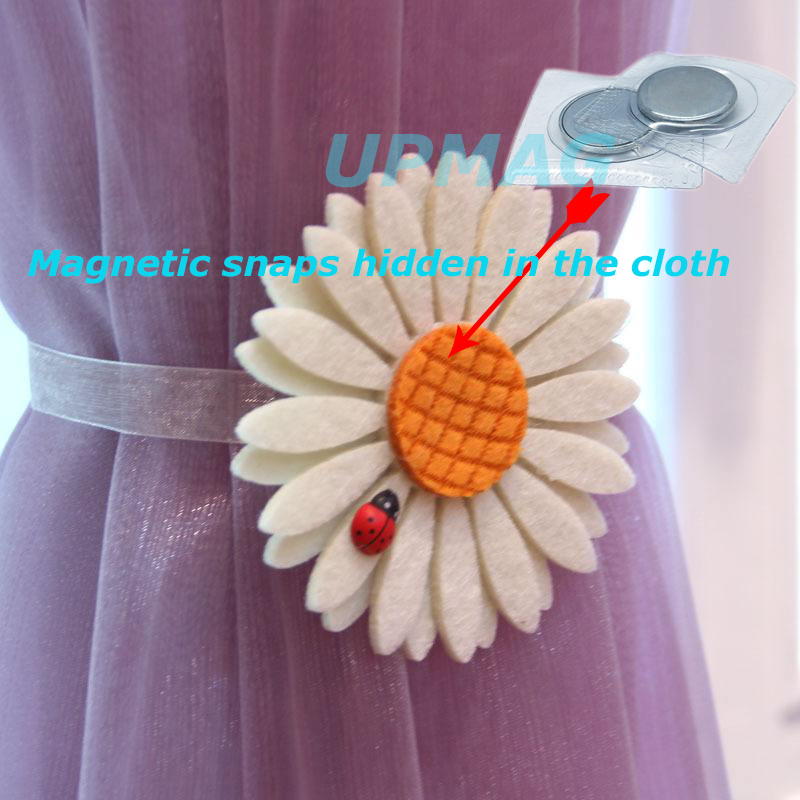 The sewing magnets come in different sizes such as small, medium as well as large. The key factor of the magnets is the thickness. Even a slight difference in thickness may cause a big difference in the strength. Sewing magnets also come with desired steel and plastic cover. The plain magnets are applied by sewn into pockets of material, while the plastic layered magnets can be attached with sew thread to hold the magnet in proper place. But the protective plastic cover protects the magnet from the effect of moisture and possible corrosion. However sometimes it has been seen that magnets without cover demonstrate slightly stronger pull forces. pvc sewing neodymium magnet button.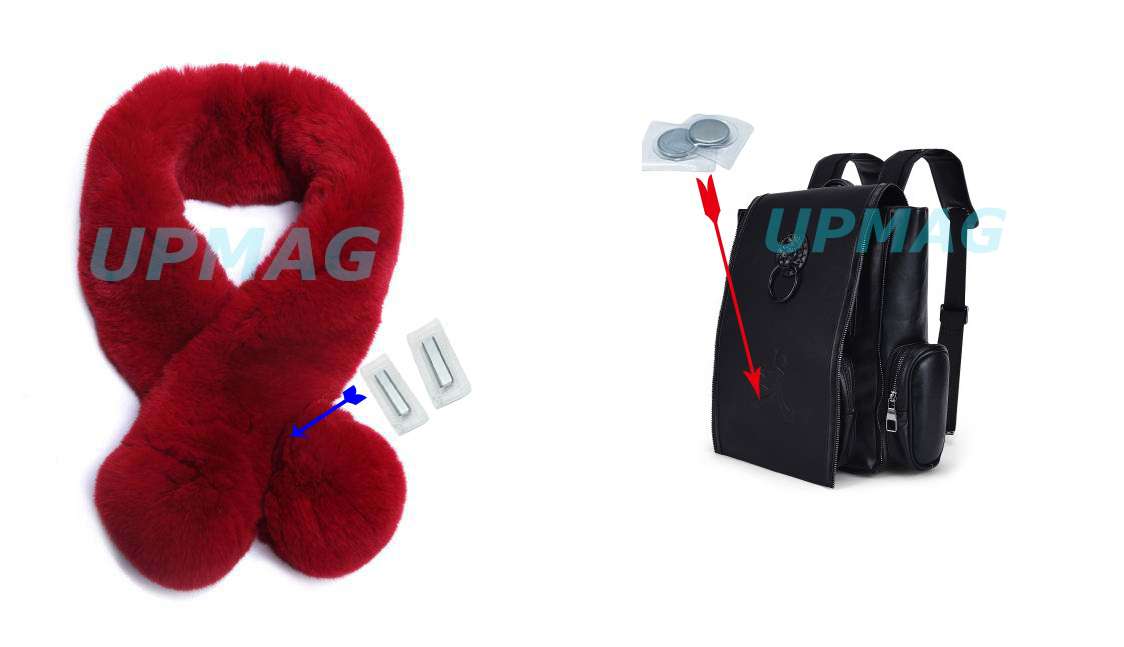 Product Category