Neodymium waterproof Magnets

Plastic Coated Magnets,Rubber Coated Magnets,Waterproof Magnets
Plastic Coated Magnets, Powerful Plastic Coated Neodymium Magnets, Waterproof Magnets,Rust-proof Magnets,Round & Rectangular Plastic Capped Magnet, Colorful Notice Board Marker Magnets in ABS Plastic or Polyvinyl chloride,perfect as Lockers, Fridge Magnets in home,Kitchen, office.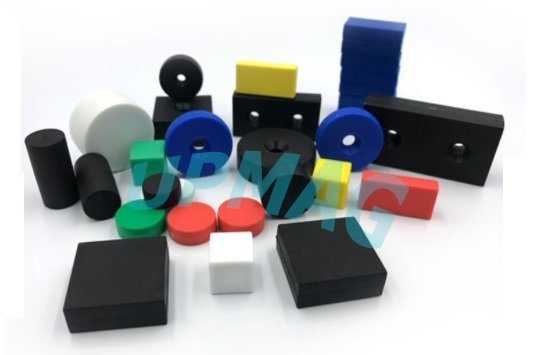 Plastic/rubber coated magnet is powerful neodymium magnet enclosed in a durable plastic/rubber housing.As the magnet's nickle plating is completely covered by plastic cover, these magnets are safe to use in harsh environments especially does well in the underwater application, also the magnet is very durable and will not chip or break from usage.
Also, small and assorted plastic/rubber coated magnet is perfect for office organization, magnetic whiteboards and crafts.Available in many different colors, it is great for color coding your calendar or organizing documents on your magnetic whiteboard.
The plastic coating is about 0.5-1mm thick itself,according to the final size, the magnet size should charge to be 1-2mm less.But it will make the magent less stronger, if you choose plastic coating,you may have to choose a stronger magnet than your original design. In addition, the plastic coating will need a tooling
charge, but different colors can be produced by a same mold.
Neodymium Whiteboard Magnets
These are powerful neodymium magnets embedded in a plastic/rubber housing.They work well with magnetic whiteboards.
•Easy-to-Grip shape makes the magnets easy to be pulled off and handled
•Sleek look that blends in white the modern decor of glass boards.
•Hold up multiple sheets of paper, bulletins and large posters.
•Use for color coding systems and place markers.
These Magnets Work On: Glass boards | Whiteboards | Refrigerators
| Aquarium
glass/acrylic
•Attaches well to magnetic whiteboards, refrigerators & steel
•This sample includes one of each glassboard and whiteboard magnet.
We welcome your own design to make a custom plastic magnet for your application.
Plastic coated magnets are applied to aquarium for the high end option for coral frag racks: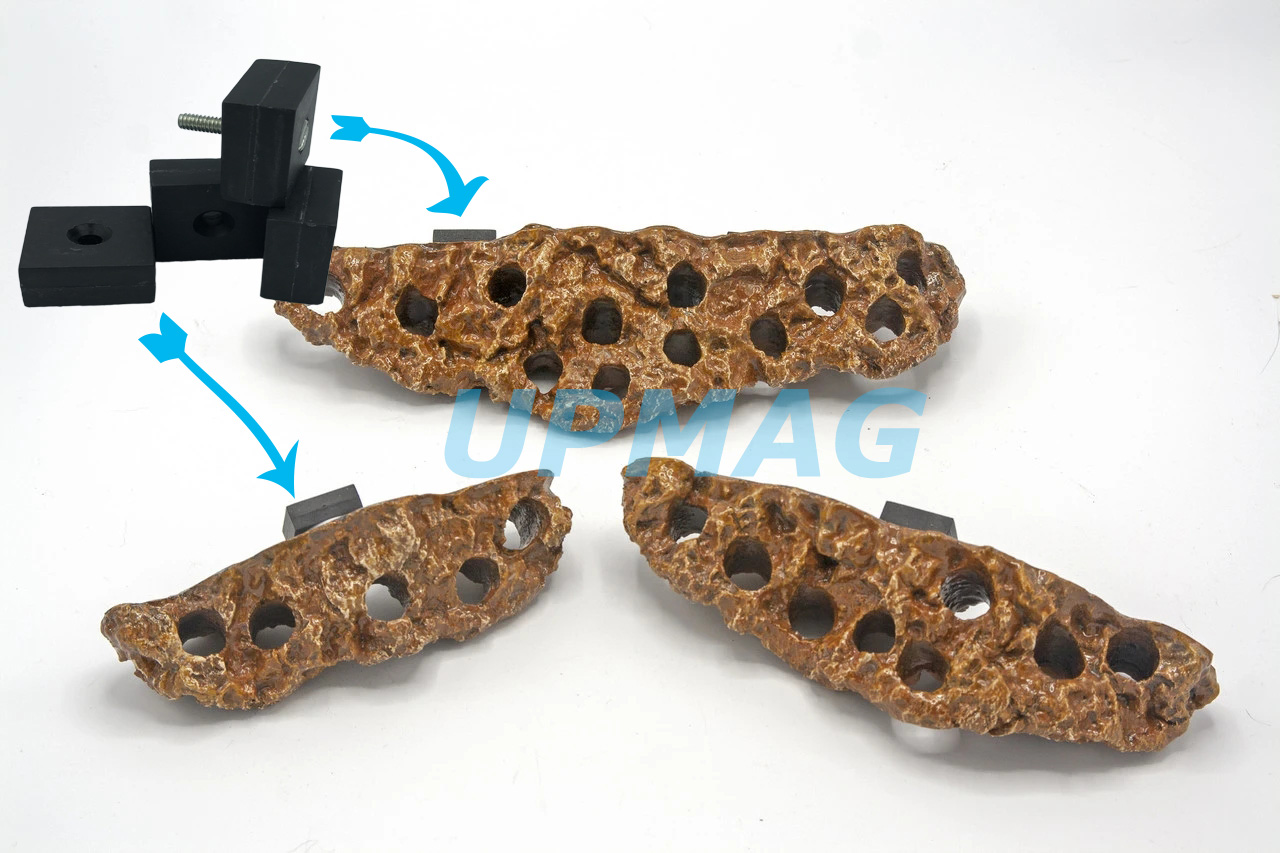 This range of plastic capped magnets are known as Notice Board Magnets, Marker Magnets, Office Magnets, Fridge Magnets, Planning Magnets and Display Magnets. Various colour and shape designs (magnets with coloured plastic caps, shapes include disc and block) available to buy.

Our plastic capped magnets are used on office whiteboards, planning charts, noticeboards and fridges
Hold up to 5-20 A4 sheets to the board / fridge
Various colour options for the magnetic noticeboard marker magnets.
Larger diameter versions have greater performance (they are premium noticeboard magnets).
It is possible to print onto them if you have the correct equipment (or ask for for a custom production price – we can do this for you). Please contact us for best prices, if you require assistance or a quotation of higher quantity bulk purchases.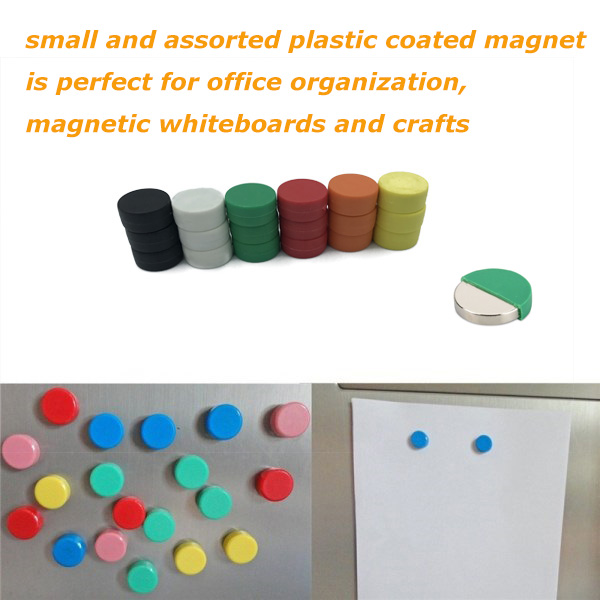 Water-proof neodymium magnets: rust-proof & with scratch protection
The neodymium magnets in this group are entirely coated by a layer of rubber or plastic, a teflon coating, or even shrink-wrapped into a plastic cover, which provides the following advantages:
Waterproof: These magnets are rustproof and can be used outdoors and in wet surroundings or even washed if necessary
Friction (only for rubberised magnets): The rubber layer significantly increases the magnetic force in shear direction
Scratch protection (only for plastic-covered or rubberised magnets): Delicate surfaces, such as whiteboards or magnetic glass boards, are well protected
Due to the rubber or plastic coating, the maximum adhesive force of these magnets is slightly lower, however, compared to similar-sized neodymium magnets without coating.

Product Category